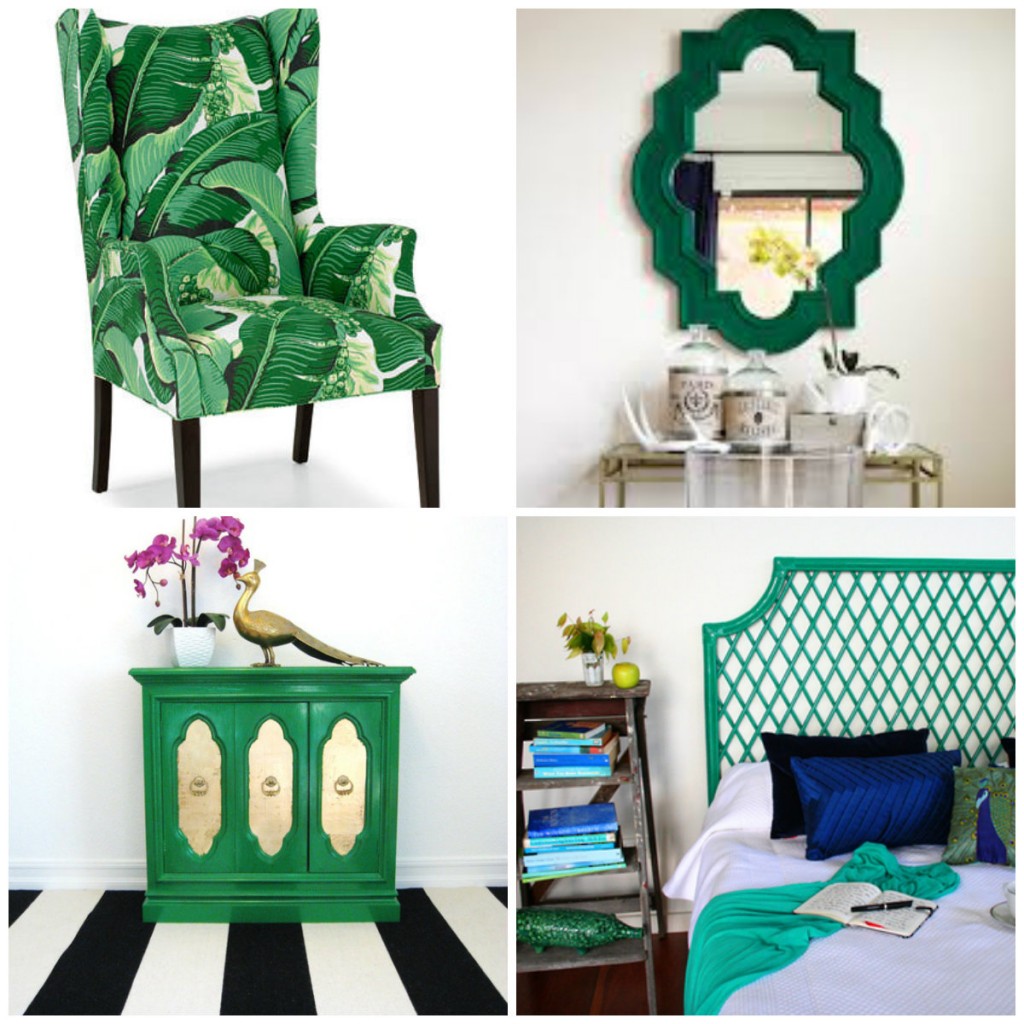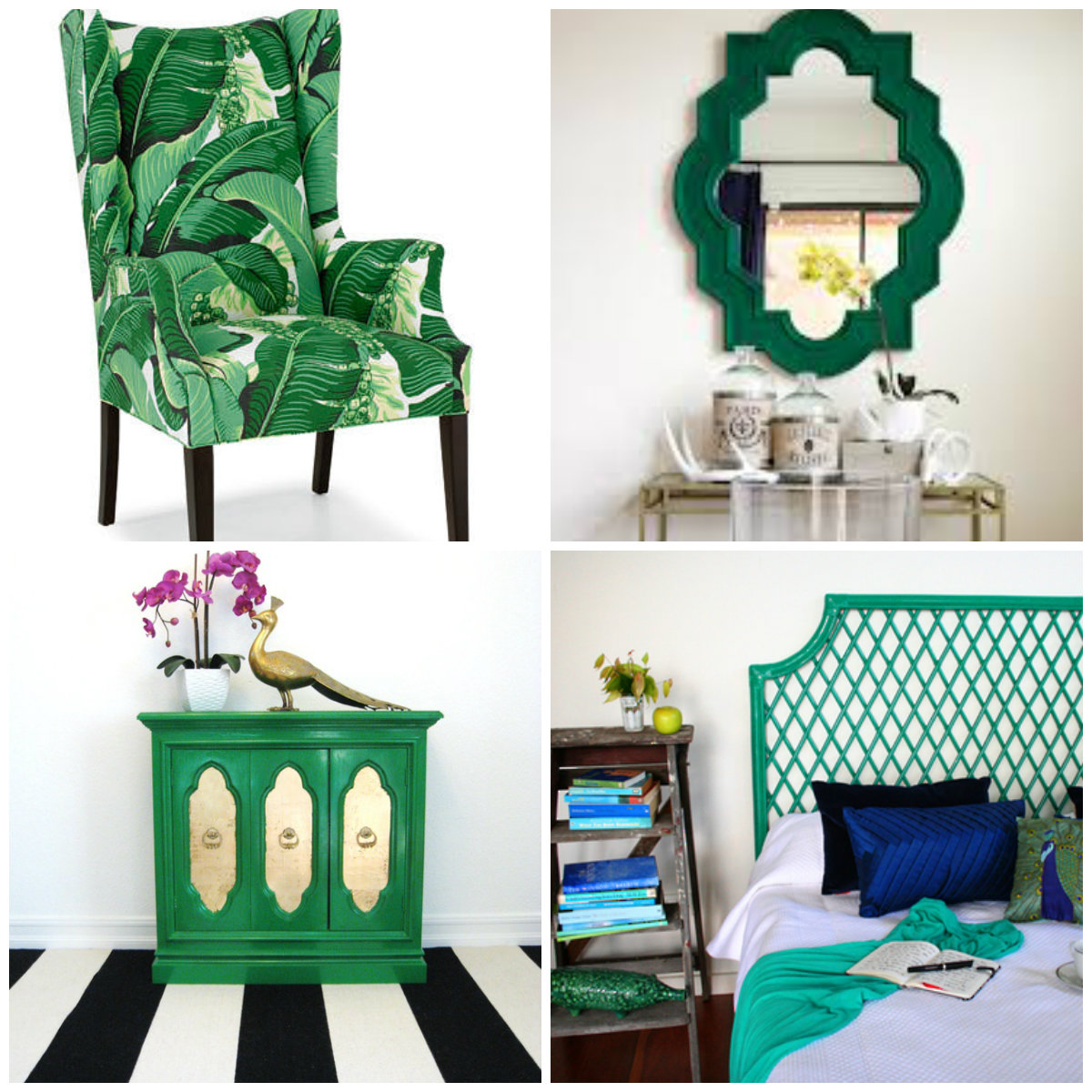 Pantone has recently declared Emerald Green as the 'Colour of the Year 2013' and the green colour is now a rage in the home décor arena as well. If the year 2012 was all about white décor, this year it is a mix of black and white and Emerald green. So if you are looking to change a few pieces of furniture, it is good to buy one in this brilliant shade of green.
Green is the most abundant colour found in nature. It is the colour that we see most prominently and it has a soothing and calming effect on our nervous system. This is why people often take to treks in the mountains and jungle safaris, to become one with nature. Emerald green colour furniture will bring you one step closer to nature without wandering off into the wild. You can also find this vibrant colour on casino games tables like roulette, blackjack or craps.
Here is a collection of inspiration on how you can introduce the colour to your home:
Combine the two trends for 2013 – large floral and emerald green. Look for upholstered floral printed chairs, cushions, sofas and lounges in shades of green with the darkest shade being emerald green.
A green framed mirror can add spunk even to the most nondescript rooms. Combine an emerald green mirror frame with white décor from last year for a fresh feel.
Emerald green in a vintage look works very well for those who are afraid to experiment with bright colours. Look for cabinets, chests and drawers in emerald green with hardware in gold for a vintage effect and a rustic twist to the colour.
Finally, if you are interested in changing the headboard for your bed, invest in an emerald green one. Not only will the colour help you sleep better, it will also help you feel closer to nature right in your bedroom.